I've often been asked what I wanted to do in life.
I've often answered: writing, talking and feeling useful.
That's why I am now a proofreader & copywriter.
Vous parlez français?
My passions? Writing. Learning. French. Languages. Different cultures.
My goal? Working on exciting new projects.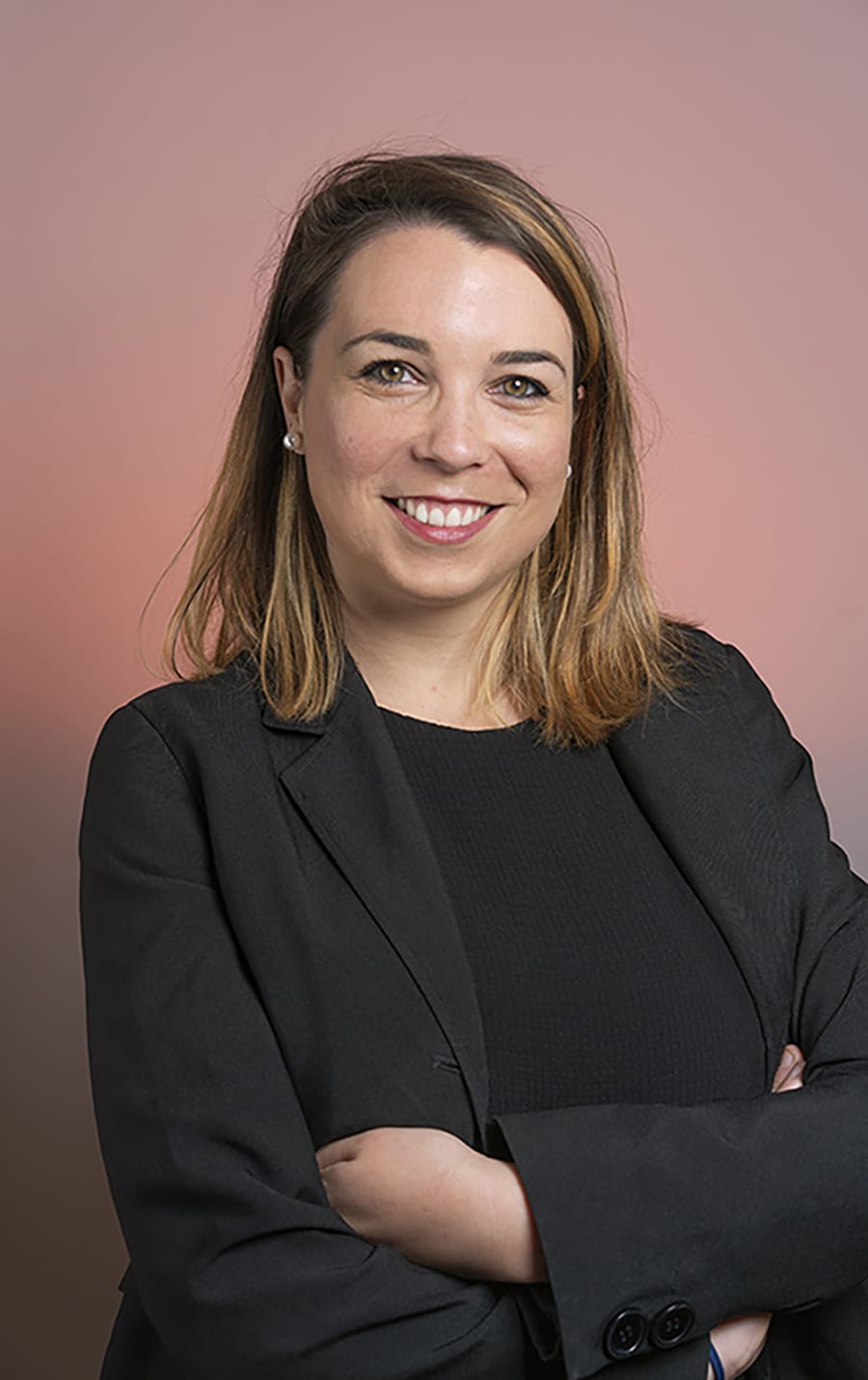 Languages stimulate my brain. I am fascinated by the French language. I love to learn languages so much that I can speak French (my mother tongue), English & Spanish– and have also learned the basics of Italian, Afrikaans, Polish, and German.
CERTIFICAT VOLTAIRE
What is Certificat Voltaire?
Certificat Voltaire is the only French certificate that vouches for one's expertise in spelling and idiomatic French expression without typos or grammatical errors.
ID is checked in each of the 1,800 dedicated examination centers.
Check my certificate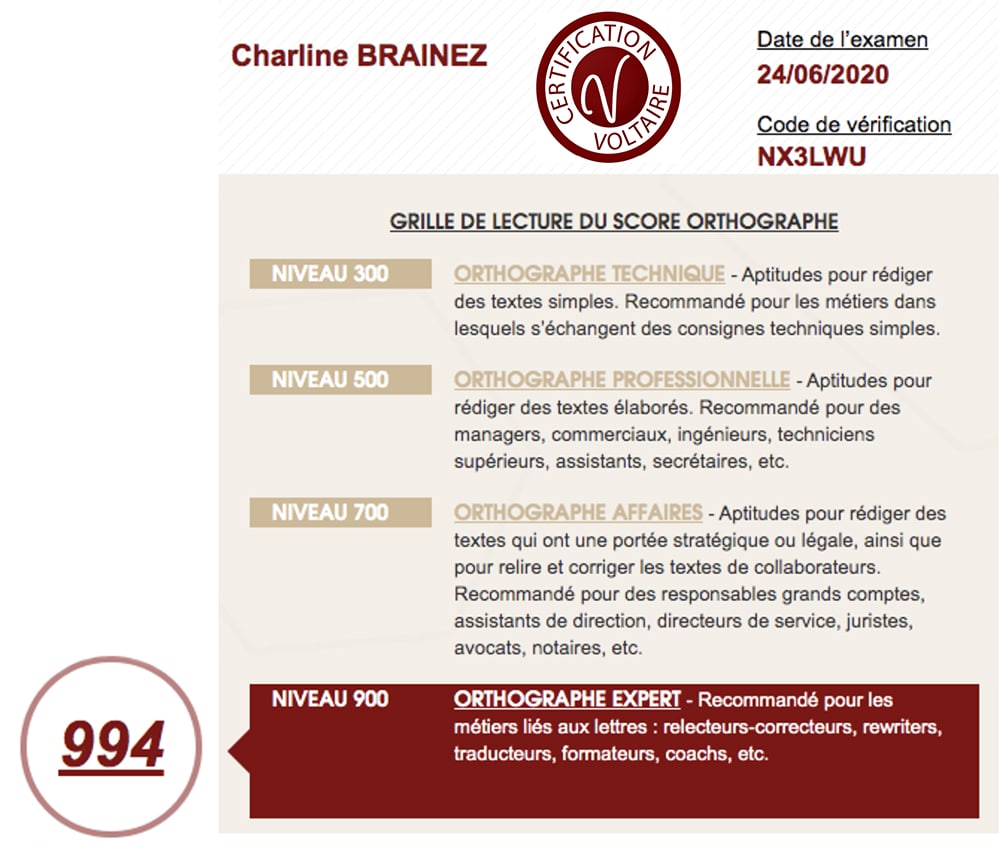 Languages & Literature
My soul is multilingual
Since I was a little girl, I have written to express myself. I have always been in love with words, languages and beautiful ways of saying things.
Selective postgraduate school specializing in French, English and Spanish
High school diploma in literature and languages, with high distinction
Top-ranked Business School
I also speak business
I have gained international business skills while studying in a top-ranked business school in Toulouse (ranked in top 50 business schools in the world).
Master's in Management & International Business, with high distinction
Globetrotter
Internationally yours
I have been lucky enough to live and work in South Africa, Australia, Mexico and Canada. I worked in multiple sectors such as international business consultancy, project management, events and audiovisual. So I know how to work in an international environment with deadlines. Now, back home in France, I work remotely with clients around the world.
Working experience on 4 continents
Working experience in a multicultural environment
So, at the end of the day, what's different about me?
Excellent question.
I am tempted to answer "everything" but that would be presumptuous. I would say that France is where I was born, and French is my mother tongue. As I explain in this article, working with a native French proofreader or translator is fundamental when you want to communicate with a French audience.
OK, Charline, so what?
What I mean is that I can not only speak and write in French but I also can communicate with French people. Translating is one thing, but adapting your language to your audience in order to create an authentic bond with them is another.
As a company, you need to communicate with your French-speaking audience and build a solid relationship with them. French people will reject any writing that does not sound authentically French. Only a native French-speaker like me can give your message that authenticity.
Building rapport with them means more than just translating what you want to say into another language. It means investing in your communication as part of your long-term strategy.
But that is not everything.
Having traveled widely and lived and worked in 5 countries, I understand multiple languages (especially French, English and Spanish).
By understanding not only what you say but what you mean about your business or your strategy: I can capture your meaning effectively for your French-speaking audience.
To learn more about me, you can read this article. Please feel free to contact me with any questions.